By Charles J.X. Kahwaty
Different tradesmen use different tools in their work. A baseball catcher relies on his glove and a quick arm. A mechanic on his wrench and plyers. A writer on the power of his pen. But if you know Frank O'Marrra, his tool has always been the telephone. And after January 22, 2021, that phone will be a little quieter.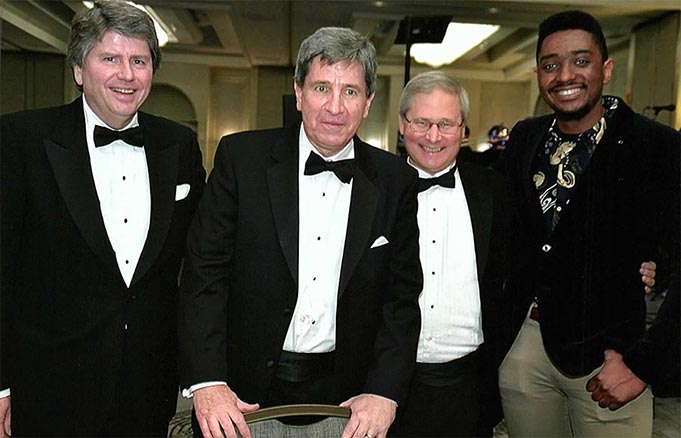 For on that date Francis R. O'Marra, Jr., the longest serving Executive Director of the Bergen County Bar Association, will retire. The words retirement, and Frank O'Marra, are two expressions few ever thought they would see in the same sentence. For Frank has been both glue and lubricant for one of the largest county bar associations in the state, one which grew during his tutelage to approximately 2000 members. His counsel has been sought, not just within the county, but from both county and state bar associations throughout New Jersey.
Undoubtedly, that will not stop with his retirement.
Whether it was arranging bar dinners, raising money for charitable events, or smoothing the way for a judicial aspirant, the phone was and is Frank's implement to make things happen. Frank's unique gift to bring often antagonistic parties together to achieve a common cause in service to the legal community is only part of his legacy. It has also been his ability to discern what is possible, and to devote the resources and planning needed to accomplish that end, in contrast to what was improbable or self-indulgent.
Frank was born, as he proudly notes, in Margaret Hague Hospital in Jersey City. Along with his parents Frank, Margaret and three siblings, he moved during childhood to Englewood Cliffs and eventually to Franklin Lakes. After winning a bet with his father that his high school of choice, Fordham Prep, was closer to Englewood Cliffs than another high school in the area, he attended that facility where he arranged for the Russian Ambassador to speak to all of Fordham University. Upon graduation, he matriculated to Georgetown University where he earned his bachelor's degree in 1972, moving on to St. John's Law School from which he graduated in 1976.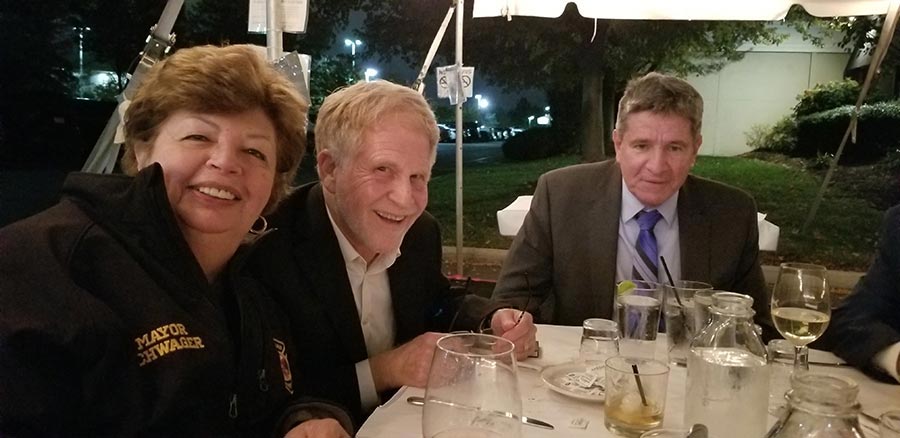 It is worth noting that Frank's background in the law, political interests, and work experience proved a tremendous asset even prior to his involvement with the Bergen Bar. Beginning his career with the Bergen County Office on Aging, he assisted seniors in the preparation of wills and obtainment of benefits. While there, he received a call from Steve DeMicco, then BCBA Executive Director, that he was leaving his position for a political opening, and that Frank may have an interest in the job. Frank seized the opportunity, and since 1985 has been leading the day-to-day affairs of the Association with commitment and vision.
Bergen County Assignment Judge Bonnie Mizdol, who met Frank when she joined the Association the year he became Executive Director, noted her most memorable moment with him was when he reminded her of what he called the "presidential effect" of his office. Using that "effect" to Judge Mizdol's advantage, he encouraged her to sit down for her official portrait "sooner rather than later", which she characterized as "wonderful advice". The photographer added with Frank that she should put the photos in her desk, and that she will be "happy with how it looks in five years." Reviewing his career, Judge Mizdol added "I don't think there was anyone more attuned to judicial appointments and what was going on at the state and local levels – his ear was always to the floor. He provided more intelligence to assignment judges than anyone."
Her retired predecessor, former Bergen County Assignment Judge Peter Doyne shared Judge Mizdol's assessment of Frank. "When I became assignment judge, I called him leader", Judge Doyne noted. "He gave us all the necessary information we needed, and was always working for the betterment of lawyers and incoming judges." Commenting that "it's a frustrating thought not to have Frank at the helm", he concluded, "he was a wonderful man and a fabulous asset to all Bergen County lawyers. I don't envy his successor."
Current Bergen County Bar Association President Joseph Maurice said he first met Frank when he clerked for the late Bergen County Superior Court Judge Bruce Gaeta. Now as Association President in the middle of the Covid-19 crisis, he asserted that he and Frank have been forced by circumstances to work together in ways other Association presidents have not. In his words, "all former presidents owe him a lot, but I owe him a great deal. I couldn't have done it without him." He further noted that the high regard in which Frank is held is evidenced by the fact that the officers and trustees of the Association voted unanimously to make him an "Executive Director Emeritus", a position held by no other. He added that the Association is particularly grateful to Frank's family for "sharing" him with them all these many years.
It is difficult to contemplate this "leader" riding off into the sunset, and undoubtedly, he will find some other pursuit which will benefit society. He will also have more time to spend with his wife, Michele, and children Hayley, Daniel and Meghan. Until then, we can only be thankful for what he has done for both the legal community, and the community at large throughout his career. In the words of Benjamin Franklin, "Well done is better than well said." Well done, Frank.